You'll always know what's going on with our organization.
FREE We Are Hip Hop Festival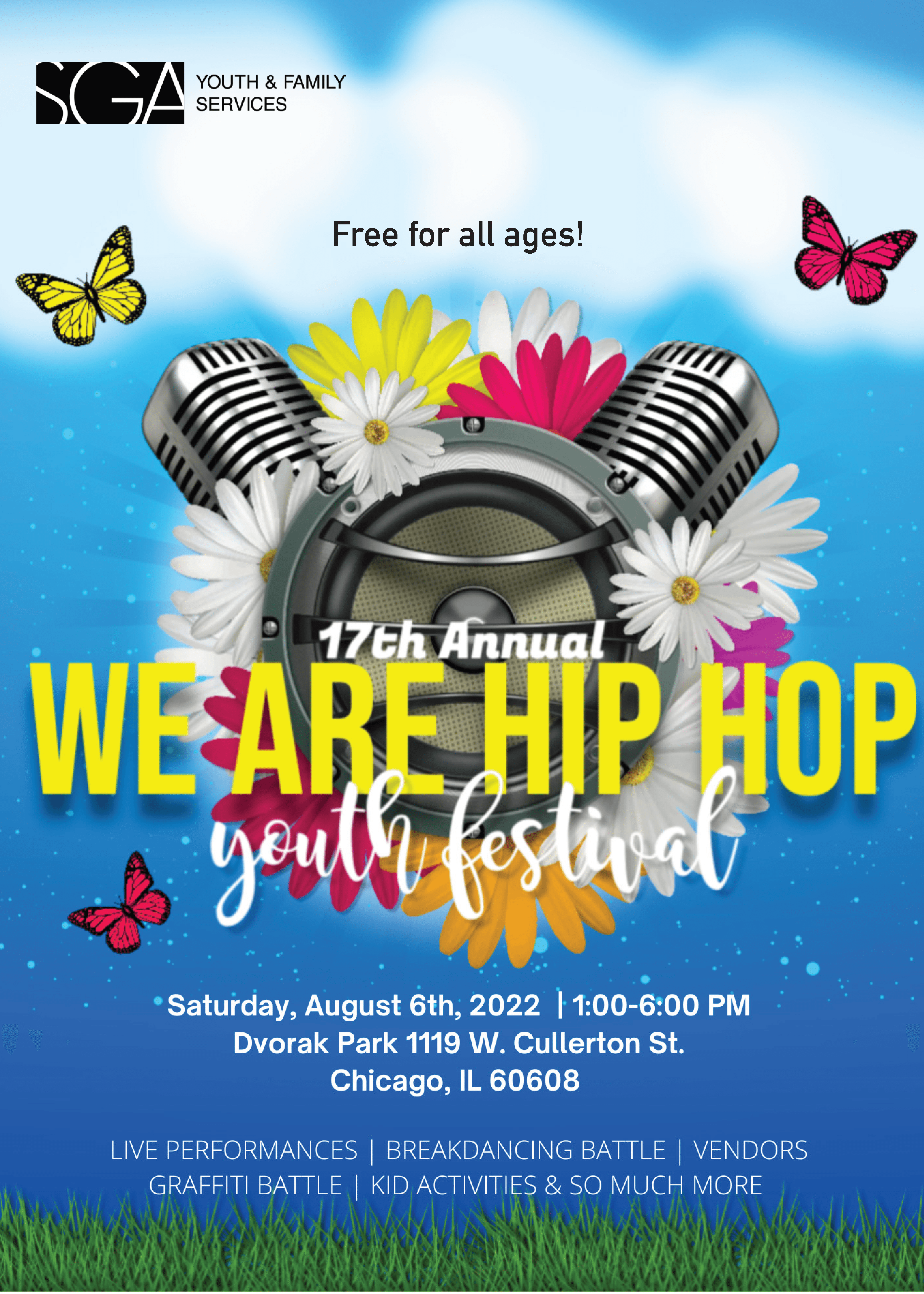 We Are Hip Hop Festival is curated by Chicago youth, striving for peace, anti-violence and Hip Hop awareness.
Founded in 2005, the We Are Hip Hop Festival promotes community awareness and togetherness as well as safe space for peace in the Pilsen neighborhood.
Our festival showcases up-and-coming Chicago talent by reflecting all elements of the hip hop culture and promote hip hop awareness.
This event is the largest youth run hip hop festival in Chicago, and as the youth learn about the hip hop culture, festival planning, marketing and PR, we also build community leaders, team-building and leadership skills.
We Are Hip Hop Festival is presented as part of the Chicago Park District's Night Out in the Parks series, supported by the Mayor's Office and Chicago Department of Cultural Affairs and Special Events. Celebrating 10 years, the 2022 Night Out in the Parks program presents cultural events year-round in neighborhood parks throughout the city. The Chicago Park District in partnership with over 100 local artists and organizations, present engaging events and performances that enhance quality of life across Chicago and amplify the artistic and cultural vibrancy in every neighborhood. Through multiple disciplines, which include theater, music, movies, dance, site-specific work, nature programs, and community festivals, the series aims to support Chicago-based artists, facilitate community-based partnerships and programs, cultivate civic engagement, and ensure equity in access to the arts for all Chicagoans.