You'll always know what's going on with our organization.
44th Annual Muertos de la Risa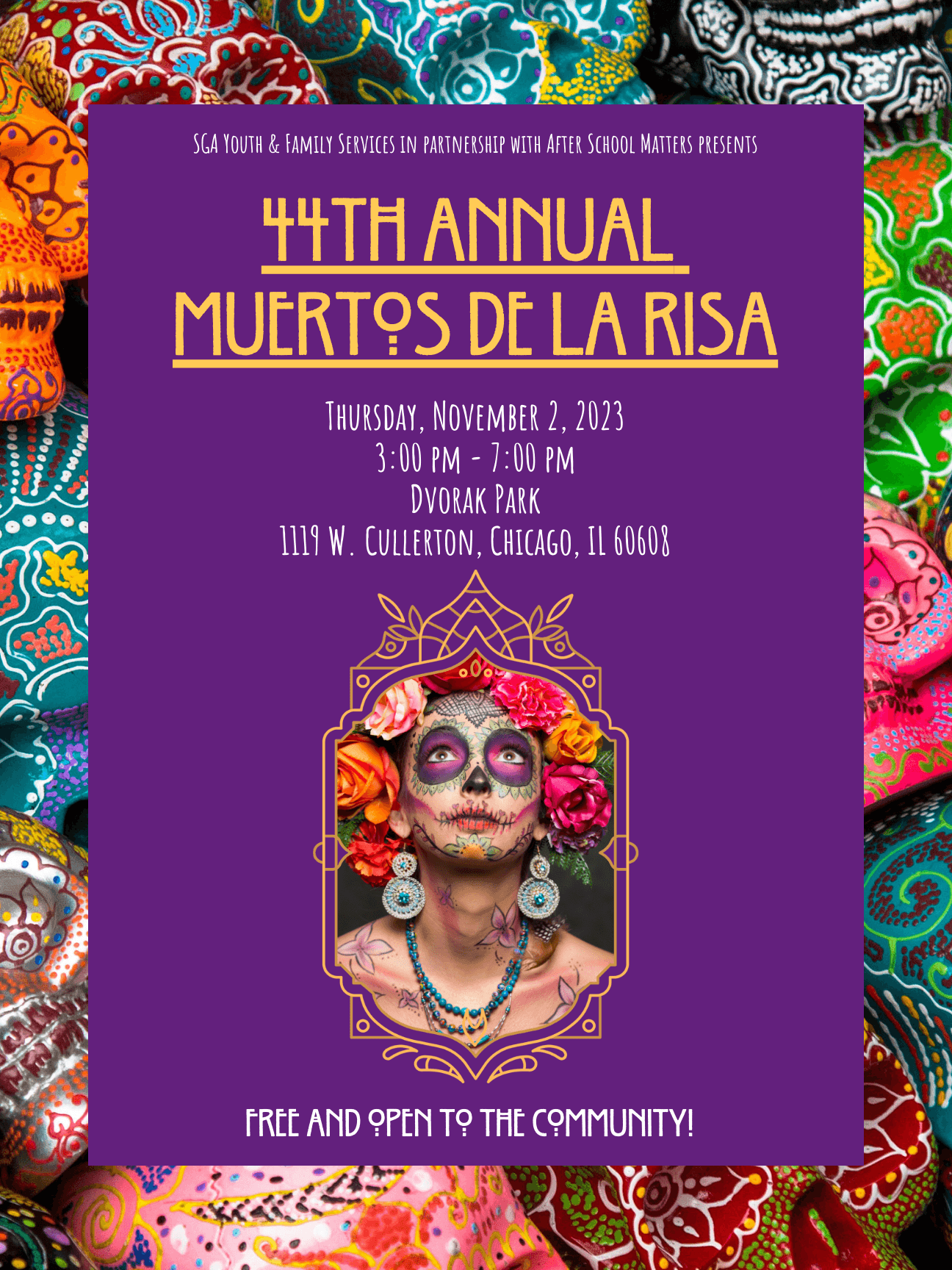 Join us to mark 44 years of the Muertos de las Risa celebration as a true representation of Chicago's Pilsen neighborhood community.
We invite you to a day of music, celebration, and recognition as SGA hosts over four decades of ancestral remembrance. We will have face painting, performances, and a community procession to conclude the Muertos de la Risa's 44th Anniversary. This event is FREE and open to all ages!